About Us
The Sphingolipid Club was founded on 31st October 2001 by a group of five Italian researchers with the idea of bringing together all researchers involved in sphingolipids. The association was legally registered in Perugia, Italy. The aim was to establish scientific collaboration and exchange information about the chemistry and biochemistry of sphingolipids and about their role in physiological and pathological conditions of animals and plants.
In those years, sphingolipids molecules were still poorly understood thus being  a very exciting and promising area of investigation. The evidence of their importance has been the result of intensive worldwide research in the last decades. By creating this group, we had the aim to improve the quality of sphingolipid research and its significance. Initially, the SLC established cooperation only with researchers from the USA but later France,  Spain and Germany joined the group and successively most European and overseas countries gave to the Sphingolipid Club a worldwide dimension.  
Moving young PhD students from one laboratory to another to complete their education in the field, SLC has always aimed at encouraging young people in cultural exchanges between different countries. The results of their work, alongside with that of the international VIP guests, were presented in our Meetings: 2002 Perugia-Italy, 2003 Sale Marasino-Italy, 2004 Florence-Italy, 2005 Bertinoro-Italy, 2006 Calella della Costa-Spain, 2007 Bilbao-Spain, 2008 Leiden-Netherlands, 2009 Glasgow-Scotland, 2011 Favignana-Italy, 2013 Assisi-Italy, 2015 Cesme-Turkey (joint with the International Ceramide Conference), 2017  Trabia-Italy.
Today the goal of the SLC is to continue to grow, to create scholarships for young people and lay the foundations for international projects.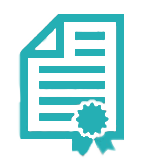 (2018-19)
Hans Aerts (Leiden, The Netherlands)
Christoph Arenz (Berlin, Germany)
Maurizio Del Poeta (Stony Brook, USA)
Antonio Gomez-Munoz (Bilbao, Spain)
Markus Graeler (Jena, Germany)
José Fernandez-Checa (Barcelona, Spain)
Andrea Huwiler (Bern, Switzerland)
Mark Kester (Charlottesville, USA)
Lola Ledesma (Madrid, Spain)
Mirek Machala (Brno, Czech Republic)
Vittorio Maglione (Pozzilli, Italy)
Christian Mueller (Erlangen, Germany)
Elisabetta Meacci (Florence, Italy)
Tiago Gil Oliveira (Braga, Portugal)
Dagmar Meyer Zu Heringdorf (Frankfurt, Germany)
François Paris (Nantes, France)
Bruno Segui (Toulouse, France)
Liana Silva (Lisboa, Portugal)
Paola Signorelli (Milan, Italy)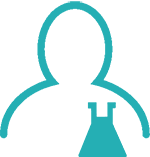 Sarah Spiegel (Richmond, USA)
Thierry Levade (Toulouse, France)
Yusuf Hannun (Stony Brook, USA)
Gehrild Van Echten-Deckert (Bonn, Germany)
Myles Cabot (Greenville, USA)
Gemma Fabrias (Barcelona, Spain)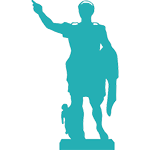 Our goal
Sphingolipidologists are committed to a multi-disciplinary approach of the sphingolipid role in health and disease